JMI assists our clients in implementing the plans and road-map developed in the data center and IT infrastructure strategic planning stage. In most cases, clients engage with us to complete this critical step to accelerate project results while their own staffs manage critical operations and responsibilities. The JMI team has experience sourcing enterprise Wide Area Networks (WANs), corporate Wi-Fi network systems, Voice Over Internet Protocol (VoIP) and contact center systems, data center and co-location services, and a wide range of IT infrastructure systems.
Data Center and IT Infrastructure Sourcing Preparation
Prior to the kickoff of a competitive sourcing event, we assist you by determining qualified vendors, and customizing the competitive procurement process based on your exact needs. We also coach key client stakeholders involved in the sourcing process.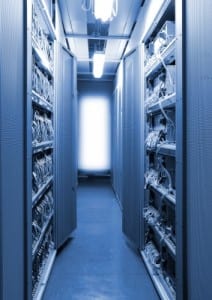 Data Center and IT Infrastructure Competitive Sourcing Management
JMI has successfully managed more than 300 competitive sourcing projects for our enterprise telecom clients. Each project is tailored to your needs, timeline, and goals. Various approaches are available including direct negotiations and competitive request for proposal (RFP) management. The JMI proprietary process allows our clients to engage qualified vendors, present specific requirements, and obtain highly competitive proposals. JMI will assist your team to review comprehensive proposal analyses, then compare proposals versus industry best-in-class service levels, configurations, intervals, pricing, terms, and conditions. At that point we work with you to take the finalist vendors through a robust best and final contract negotiations process.
Data Center and IT Infrastructure Implementation Management
After successfully completing the RFP process, JMI collaborates with our clients to oversee the implementation of key data center and IT infrastructure systems. Clients often have resource constraints and choose to call on Advocate Networks for expert advice, since our staff will be completely familiar with your business needs, project goals, contracted vendors, and key stakeholders.